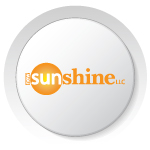 New Sunshine, LLC.
Address:
8001 Woodland Dr.
Indianapolis, IN, 46278
New Sunshine, LLC. is the parent company to Helios, LLC. Australian Gold, Swedish Beauty, California Tan, and Designer Skin.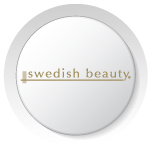 Swedish Beauty
Web:
www.swedishbeauty.com
The Swedish Beauty® brand originated in Sweden and was founded on using vitamins for healthy skin. To this day, Swedish Beauty® remains true to its roots of making your color and skincare of the highest priority. Our tanning and after tan products cater to the most discriminating tanner who demands top quality and performance in their tanning lotion. Achieve dark color and live the legend with Swedish Beauty®!
Swedish Beauty Botanica® uses the finest ingredients while remaining 95% natural and paraben free! This line was created for the green tanner who demands deep, rich color and healthy skin. It is eco-chic for the globally glam™!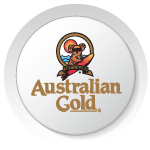 Australian Gold
Phone: 800.633.0069
Fax: 888.484.5109
Web: www.australiangold.com
Address:
Australian Gold
8001 Woodland Dr.
Indianapolis, IN 46278 USA
Australian Gold® tanning formulas are nature-based to promote the darkest tan and healthiest-looking skin possible, so the tan you get is your own...naturally!
The Australian Gold Institute™ researchers are pioneers in the creation of premium tanning and skincare products, so every Australian Gold® tanning formula you buy contains years of tanning and skincare research that leads the tanning industry.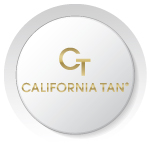 California Tan
Phone: 1-800-SUNCARE
Web: www.californiatan.com
Address:
California Tan
8001 Woodland Dr.
Indianapolis, IN 46278 USA
Founded in 1987, California Tan has 20 years of experience in the development of innovative, cutting-edge tanning products. We are the leading manufacturer of indoor tanning lotions, combining advanced tanning technologies with premium skin care. We are the only manufacturer who can bring this expertise to all areas of tanning - indoors, outdoors, sunless. No matter how you want to get your golden glow, we've got you covered. Only California Tan offers scientific 3-step systems and the most advanced products to maximize your tan. And only we can deliver a true California Tan.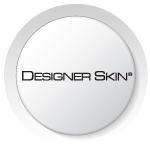 Designer Skin
Phone: 800.633.0069
Fax: 888.484.5109
Web: www.designerskin.com
Address:
Designer Skin
8001 Woodland Dr.
Indianapolis, IN 46278 USA
Designer Skin's prevailing philosophy is "Nutrition for the Skin" and this mantra drives every aspect of our product development. Designer Skin's phenomenal line of dark tanning formulas provide the ultimate in skin nutrition through the use of advanced skincare ingredients and superior formulations. Exceptional skincare. Exceptional color.